August 12th, 2012
i don't know what we've been doing but the days are going by.  we haven't even turned on the TV yet where we are staying, and i haven't read the news or watched a youtube video or anything since we got here.
it's another reality.  we are here. it's a dream.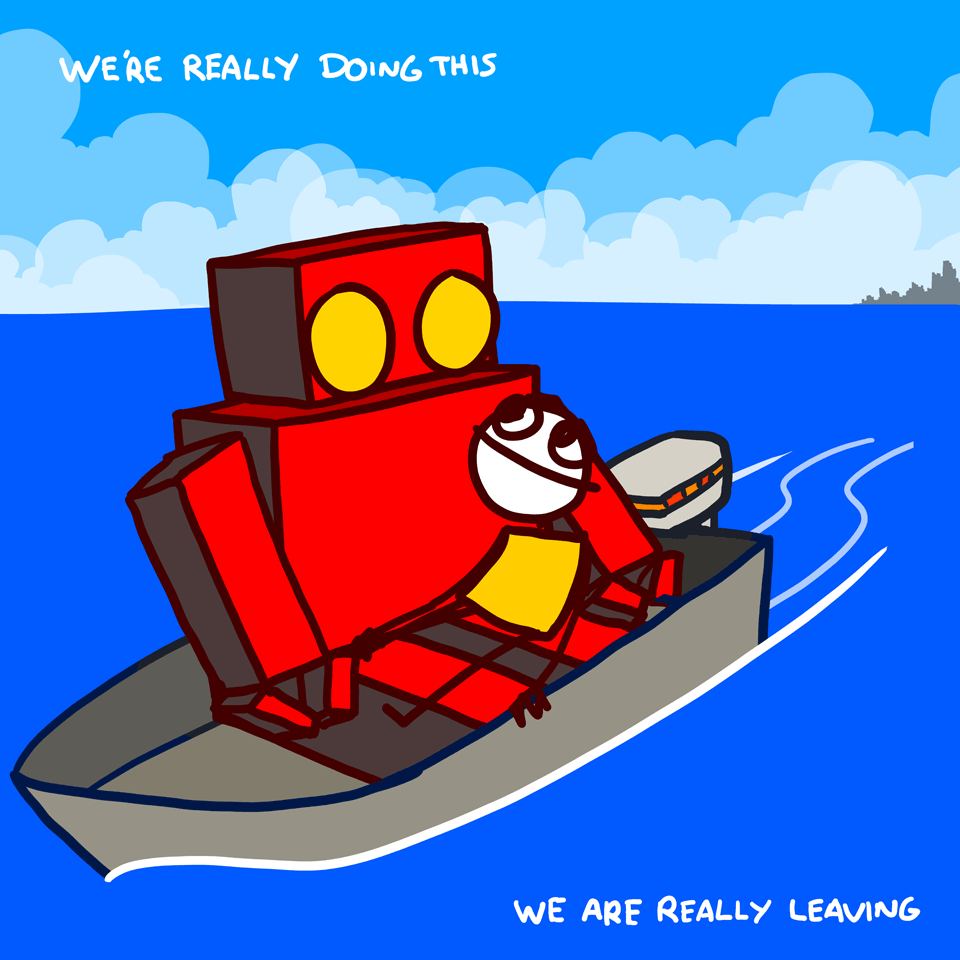 >>
drive journal:
we packed up, emptied our loft, and left oakland on saturday july 28.  we drove to  tahoe, where our friends were camping.  it wasn't very far (4 of 48 hours of driving), but at least we were out. out of oakland. the next morning, as we hung out with our beloved friends in the sierra campground on an alpine lake and prepared ourselves to *really* hit the road, to leave California and its landscapes and temperate climate and our community behind, i had a bout with anxiety. shaking. breathless. panic.   it took a while to calm down.  we hit the road around 3pm and made it to Salt Lake City later that night.
sunday 29. SLC. not as beautiful as i thought it would be? or maybe i had the wrong viewpoint. not sure. but we weren't there very long. we did find some really good vegan food @ http://sagescafe.com/
monday 30. we recalculated the schedule and determined we had an extra day, and decided we didn't want to just keep heading east on 80 through northern utah and southern wyoming, and detoured south to Moab to visit the red canyonlands of Utah.  we hit up a truck stop that included *both* an exotic petting zoo and monster trucks, arrived in the early evening, took a walk and went to the local brewery and then a dive bar.  warm desert nights.
tues 31. Arches National Park. amazing. (photos) we spent a lot of hours out in the hot desert sun, and overheated a bit.  loved climbing all the rock walls, went off trail a few times (i know it's a park rule no no but COME ON. i need to climb on the big rocks). in retrospect we should have stayed in Moab again, but we hit the road around 3pm and drove to Denver.  by the time we got there the mood was pretty exhausted and i sort of lost it for a little while. found a crappy hotel that we thought was by a park but turned out to be by the freeway/railyard.
the next morning jay had to move the van due to parking lot construction at the hotel and when he exited the parking lot he thought he could just come in the other side,  but it turns out turning the corner was the onramp right onto the freeway. so i look out the hotel door and there is jay still in his pajama pants and flip flops, standing in the street with the van parked on the side of the freeway onramp with the blinkers on, him just shaking his head and waving his arms around in the air.  it could have been another to add to the list of frustrating moments in the "we missed the exit/when the wrong way" on the trip, but instead i couldn't help it, and i think just having released all the stress the night before, i just started laughing.  i figured out what was going on and pointed at the curb.  and jay got in the van and just drove it over the curb, back into the parking lot.  and i kept laughing.  because it was all really ridiculous.
wed Aug 1. we drove from denver, CO to lincoln, NE. stayed at nice hotel downtown. found an empty cocktail joint.  not much happening in downtown Lincoln.
thurs 2.woke up and had a good vegan brunch at Maggie's vegetarian restaurant (where the sandwich i ordered was recently declared the best in Nebraska!), and then drove the rest of the way across NE, through IA and IL, to Portage, Indiana, outside of Chicago/Gary and near where my dad grew up (Valparaiso) and my uncle lives and my grandparents just also happened to have driven up to from Florida and were visiting.  made contact with them, planned brunch, went to bed.
fri 3. woke up and had brunch/lunch with my grandma and grandpa Porter and my uncle Mike LeBlanc (all of whom i haven't seen in years!), and then drove off to Ann Arbor (MI). met up in the afternoon with Alison and Aaron, friends from SF who just recently moved to A2, then had dinner with jay's family, then back to A2 for some late evening cocktails.
sat 4. got up, relaxed with the family for a bit, and then hit the road to new jersey.  this was also somewhat momentous, as 14 years ago in the fall of 1998, jay and i did the same thing: left his mom's house and drove off west to California.
we stayed in a nice hotel just outside of NYC – heavy anticipation!!
sun 5. got up and drove through Manhattan and into Brooklyn.  met up with our sublet hosts (who have gone to Switzerland for the month to get married) who gave a quick tour and handed over the keys. a few awesome friends showed up to help us unload the van, and shortly after unloading we all headed out for food and beverages for the rest of the afternoon/evening.
we had arrived.
>>>
i was thinking before i left oakland/SF about how there i'd learned the city streets like country roads, and how disoriented i am now.  i don't know where they go, how they might change direction, where things intersect, how to get across/under the freeways. i am having to relearn all of this, and this is new york, so there are so many streets to learn.  it isn't a part of your brain that gets challenged much when you live in the same place for a long time.
so we've spent days and days now wandering around Williamsburg, figuring out the grid and geography and where do we want to live?  near this, or that?  in this type of building or that type?   searching for apartments online, over and over again, phone calls and emails and walking to and from places.  there are plenty of apartments, and most that we've looked at were totally livable/doable. we just have to decide.   deciding is the hardest part.  it's a commitment, choosing where to live here.  location defines so much of your life.
>>
this past friday morning it rained quite a bit and then finally cooled off enough that i felt like i could go to yoga (can't do it in the heat.  will pass out.) my body was sort of wracked from all the moving and driving and stress and unusual habits and i needed to go. friends recommended a yoga center nearby and i signed up for what was listed as "rock and roll yoga" in the late afternoon because it sounded both fun and the level of practice i was looking for.  upon arrival, i was really wound up.  i was shaking.  too much coffee, too much stress, to much uncertainty flowing through my body.
the instructor showed up, late and seemed a little shaken.  she then proceeded to tell us about her day, complaining about a situation in which she went out of her way through traffic in both directions into manhattan during the hot afternoon with no a/c in the car to buy a bookshelf off craigslist that was then more expensive than agreed.  and how frustrated and pissed off she was at the situation, and at herself for letting things she *wants*  take over her life and affect the things she knows she *needs*.  at first i was rather annoyed by the story, like she was kind of verbally letting off her steam at us, when we were there to do yoga. and i sat there a bit agitated, fidgeting.  i needed the physical release of yoga.  i didn't want to sit and listen to some moralistic tale.
but then her story grew and had a realization point, and near the end i really resonated, as i'd just been struggling with the same thing in these last few weeks of moving/apartment searching.  getting panicked, paranoid about things, and chasing them, creating stress and complications in your life instead of waiting until those things you want are easier to obtain and don't compromise what you know you should be focused on doing.  in the end of her story, her friend who had been with her during the day's ordeal said to her: "relax. don't worry. you will get your bookshelf. maybe not that one, but you will get one."
and that hit me, and i realized that i too will get my bookshelf.  i will get it.  i need to slow down.
after that, the rest of the practice was amazing.
>>
and now here we are, sunday night, one week after arrival.  it's still a little unreal that i won't be going home.  that this is where i am. i think when we sign a lease (soon, let's hope) and stop living in someone else's house it will feel much more real.  and when i actually start school after labor day, which i haven't *quite yet* started freaking out about. but for right now i am unemployed and it's summertime in new york city, and this is my new life.
>>
finally, i can't even put into words how much i am so in love with and appreciate Jay through all of this. he is jumping off this cliff with me. it is so amazing to have someone hold your hand like this, to trust it's all going to be ok.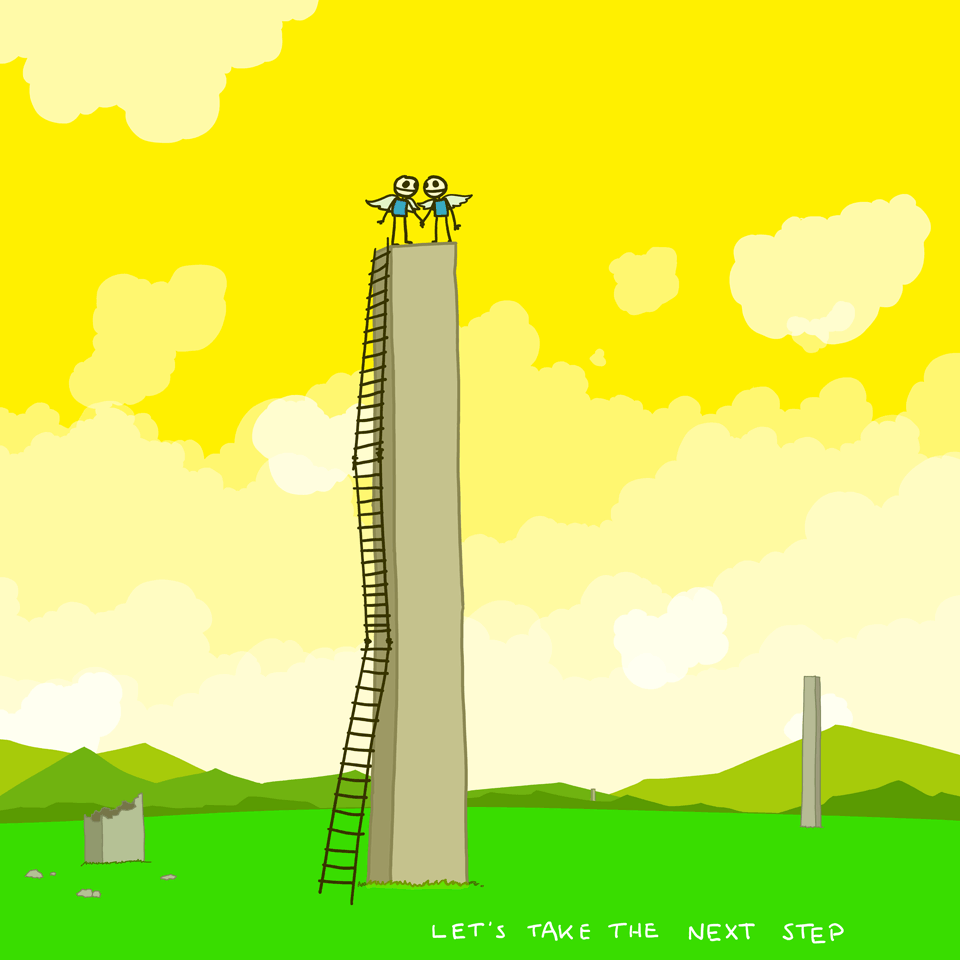 Filed in autobiographical | Tagged with exploding dog, NYC, yoga
|
Comment (1)