January 27th, 2012
i was at the Target human ant farm (TM) the other day and walking by the laundry soap/fabric softener aisle the smell was overwhelming.
how many chemicals do we cover ourselves in every day?
those automatic plug-in air fresheners are completely horrendous to me. constantly spraying chemicals into your breathing air? are you insane?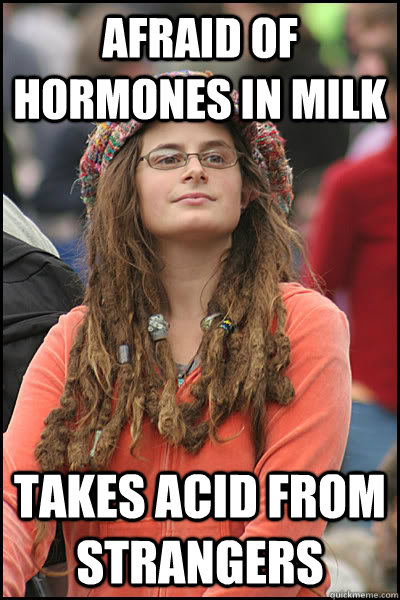 this would be funny except the scary thing is that acid from strangers is probably more reliable and less toxic than millions of things you might buy boxed, shelved, or frozen and sold as food or found in the cosmetics/bath/cleaning product aisles that you cover yourself, your home and your family with every day (at least 515?!).
who is more ridiculous? the hippie girl above, or the parents dosing their kids' baths, food and clothing with unknown GMOs, chemicals, and petroleum byproducts?
Filed in culture and random linkage, environment, food, health & vegetarianism
|
Comment (0)