December 11th, 2011
the other night as we were falling asleep, jay asked: "what inspires you". and i mumbled into the pillow: "optimists…."
.::.
when i said that, i was thinking mostly about the ongoing efforts and moving reports out of of Occupy Wall Street/occupy everywhere. but then yesterday we went to a baby shower that included (at least) 3 other pregnant friends besides the mom being showered. and during the part where people all gather as a group and speak their blessings for the parents-to-be, i looked around the room and thought about how incredibly optimistic you have to be to bring a child into this world we're in right now, where most of the media is constantly negative, economies are in turmoil, practically everything our bodies touch and mouths eat is toxic, and is there any country on this planet that thinks their leaders are representing their best interests? and i thought about how hard it is for me to push aside all of the darkness, to focus on the good that is and can be created. and i was, in fact, inspired by the fact that so many of my friends believe in a beautiful future despite all this.
to mary and stephen: <3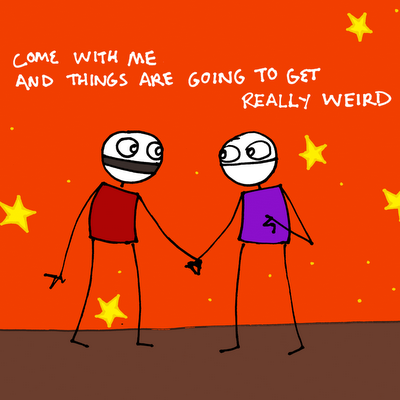 .::.
(a little on the flip side:  Hopelessness and hope. How can we love it all?)
.::.
later that evening, we went to the Multidisciplinary Association for Psychedelic Studies (MAPS) 25-year celebration art and music ball. and there also, i was inspired. a crowd of people who believe not only in magic of human consciousness, but in actively fighting systems that try to oppress vehicles to greater health and knowledge in favor of corporate interests.
that and the psychedelic-influenced fashion, whimsically silly with a "i got dressed while high in the kostume kult tent at burning man" mix of sequins and yoga wear that states "i don't give a fuck about societal norms" was entertaining, and yes, i dare say also inspiring. you might look kind of silly, but at least you look fun.  maybe i've lived in northern california for too long, but weird in the face of normal is not only defiant, but also an expression of optimism.
.::.
i have my last 5 days of work this week before i take off for New York/Puerto Rico for the rest of the year. maintaining optimism is something i am continuing to work on as we ramp up to 2012.  everyone: keep up the good.
Filed in autobiographical | Tagged with #ows, exploding dog, optimism/pessimism
|
Comment (0)